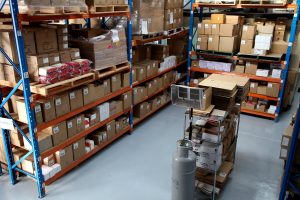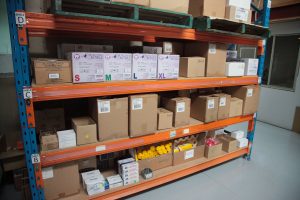 Cockatoo Blue offers a very high level of inventory certainty with exceptional results in pick accuracy and control of stock variance.
With a pedigree in sterile medical device manufacturing and distribution, careful stock handling and attention to detail are a priority in Cockatoo Blue's Quality System and Business Processes.
To ensure continued quality of service Cockatoo Blue's staff are selection for their intelligence, work ethic and attention to both detail and accuracy.

| | | | | |
| --- | --- | --- | --- | --- |
| Warehouse Space Available | 650m² | | Container Destuffing Onsite | Available – 20ft High Cube |
| Warehouses | 2 | | Contain Destuffing Offsite | Available -40 ft High Cube |
| Cleanroom – Class 350 | 75m² | | Equipment Forklift | Linde 2.5 Tonne |
| Pallet Racking (Dexion) Spaces | 200+ (490m³) | | Equipment Walking Stacker | 2 x Crown |
| Heatsealing Machines | 2 | | Heat Shrink Machines | 1 |